Devil may cry, PS2
 
 PS2 action game with a dark, gothic look that stars a silver-haired ..
Pris: 60 kr.
Adresse: 2450 København SV
2015-20-05
Udsigt: 105
Løbenummer:5rg83pz9
Når du kontakter os, så fortæl mig, at du se de oplysninger fra datezr.com.
Klik på billedet for at forstørre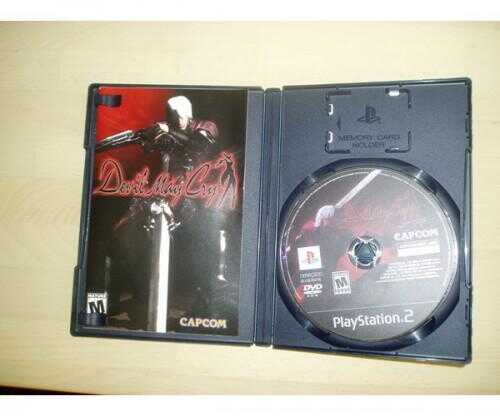 Devil may cry, PS2
PS2 action game with a dark, gothic look that stars a silver-haired descendent of a long-forgotten hero. Dante has inherited heroism from his ancestors, and along with it, vampiric genes, to boot. These generic attributes enable Dante to perform several important actions that make Devil May Cry unlike any action game Capcom has created before. Dante can shoot with guns and slash with several kinds of swords, but he's also able to transform into a hovering nightmare that's even more powerful. As Dante progresses through the game, he unearths numerous weapons (including his dual-pistols and shotguns), and powerful swords, each possessing various elemental powers. Among the enemies Dante fights are the low-class Demonic (which normally are slow but fight surprisingly fast), the grim-reaper like Death, which hover in air and travel through walls, and attack with scissors-like weapons and scythes, and the high-level castle rulers, the Phantoms.
HUSK DET ER ET US SPIL, SÅ DU SKAL HAVE CHIP I DIN PS 2
Titel: Devil may cry
Konsol: PS2