Samlefigurer, Superman 1978 action figur 1/4
Pris: 1.200 kr.
Adresse: Ndr. Frihavnsgade 8 2100 København Ø
2015-23-12
Udsigt: 87
Løbenummer:9zp8mq05
Når du kontakter os, så fortæl mig, at du se de oplysninger fra datezr.com.
Klik på billedet for at forstørre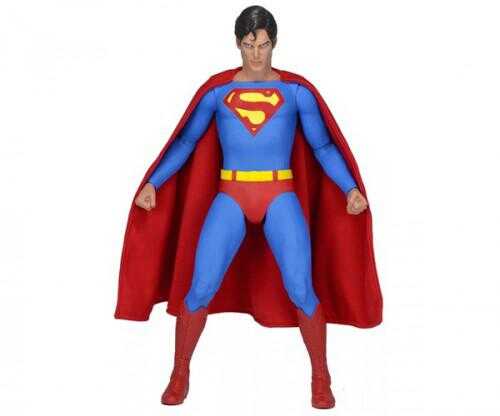 Samlefigurer, Superman 1978 action figur 1/4 Christopher...
Superflot 1/4 Superman med den klassiske krølle i panden.
Han måler hele 45 cm og er iført stofkappe.
We still believe a man can fly… Decades after its release, Christopher Reeve's iconic portrayal of Superman in the 1978 movie remains the definitive version. Working closely with the Christopher and Dana Reeve Foundation and Warner Bros, we are deeply honored to present this new 1/4 scale action figure of the hero as generations have known him.
Superman stands over 18" tall and features the authorized likeness of Christopher Reeve. The figure comes with a tailored soft fabric cape and interchangeable hands. Highly poseable and movie-accurate, this is a must-have for fans of every age.
Window box packaging.
Type: Samlefigurer
Produkt: Superman 1978 action figur 1/4 Christopher...